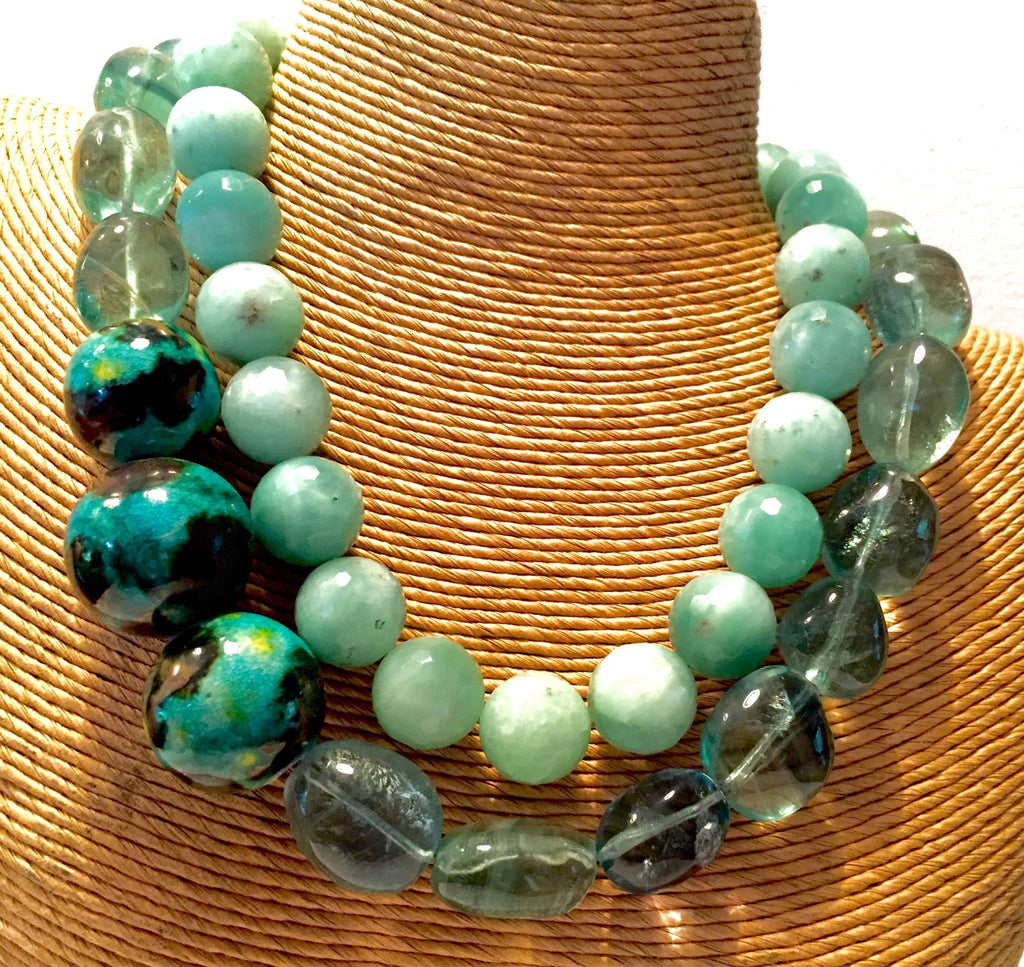 The "Caribbean Blues". 2 Necklaces nestled together
Each of these necklaces stand alone, but are a dynamic duo. Inspired by the gentle turquoise waters of the Caribbean. 
The opaque necklace is light liquid blue agate round.
The longer of the 2 necklaces is glass and handmade large beads, representing the beautiful tropical fish who swim in the clear light blue waters.
Made to be work as a pair, they are sold separately.