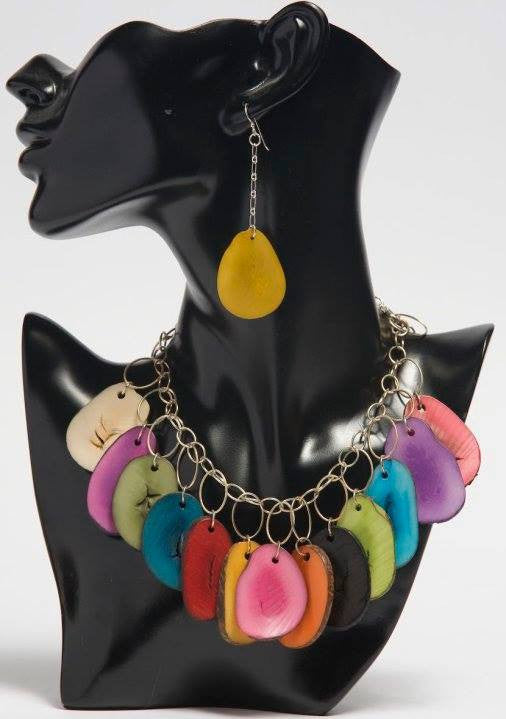 Tagua Necklace
This kaleidoscope collar of color and texture is made of tag nut slices, from the tagua trees of the rainforest. Each color is represented on silver chain, giving this collar the sway and light sound of a wind chime.
While sustaining a population who grow, cut, slice and dye these beautiful nut, they make such unique and beautiful jewelry.
My inspiration for this necklace is the lushness of the tropics. 
Eco-Chic!