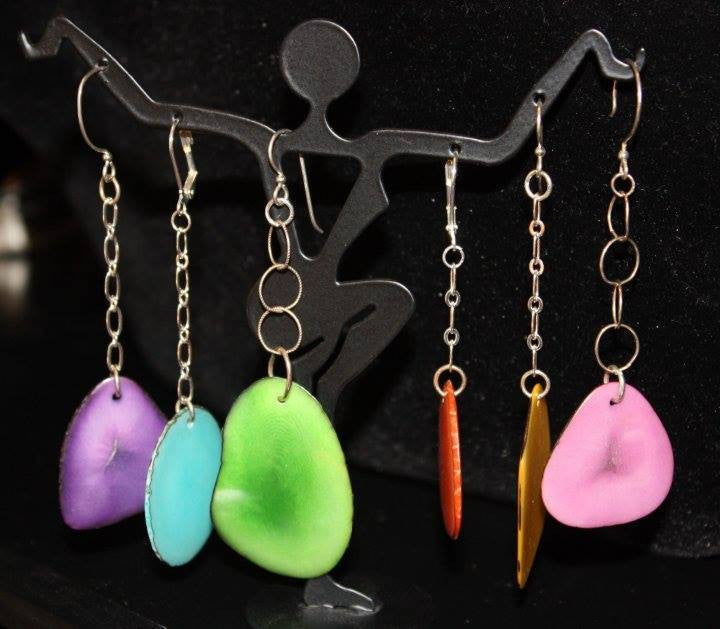 Tagua Nut Earrings
From the Rainforest, the Tagua nuts sustain a large group of people who live in the Rainforest. The Tagua is grown, cut, dyed and dried. Light as a feather, the colors of the Tagua slices are vivid and exceptional. They feel and look sensationally tropical. 
Very popular, people collect colors, because, like potato chips, you can't have just one pair! Dangling from a wire, at about a half inch drop, they frame the face beautifully. 
Eco-chic at it's most glorious!