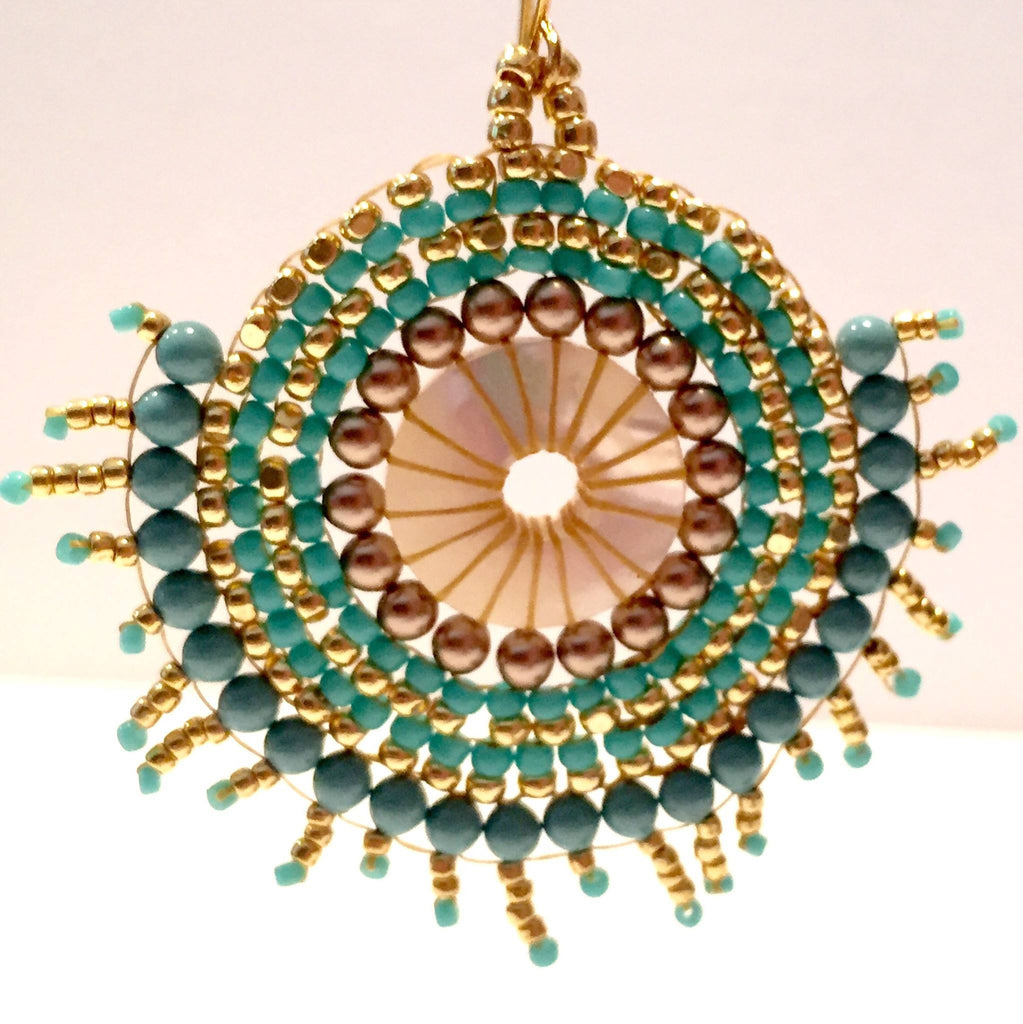 Beaded Boho earrings with half fringe
These stunning earrings are super stars. Featuring mother of pearl centers or jade centers, they expand to include pearls and beads and a half fringe which is just the right amount of boho chic! Cher and Cher alike! Retro and timeless. 
These always get attention and go with everything, everywhere anytime! They sing, "I Got You, Babe!"