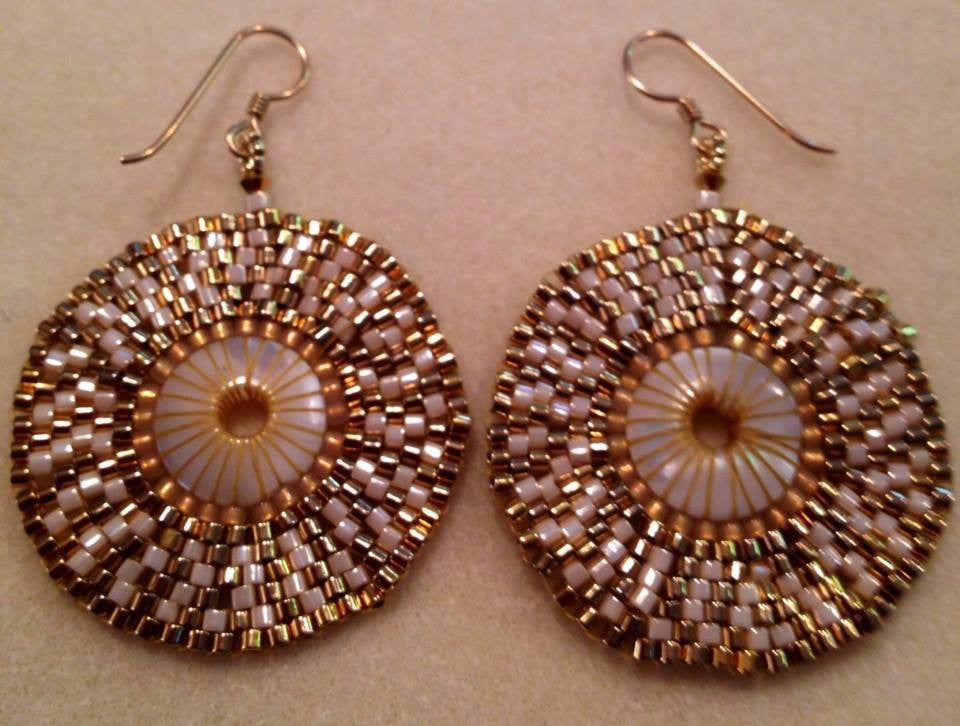 Boho Earrings- gold border
Mosaic gold and ivory tones glisten around a mother of pearl center. Lustrous, glam, a streak of chic with the ability to upgrade any outfit from jeans to black tie. 
Inspired by and reminiscent of super model of the 1970s, Lauren Hutton, who could combine sensational with a "real" quality. Really "groovy" earrings.