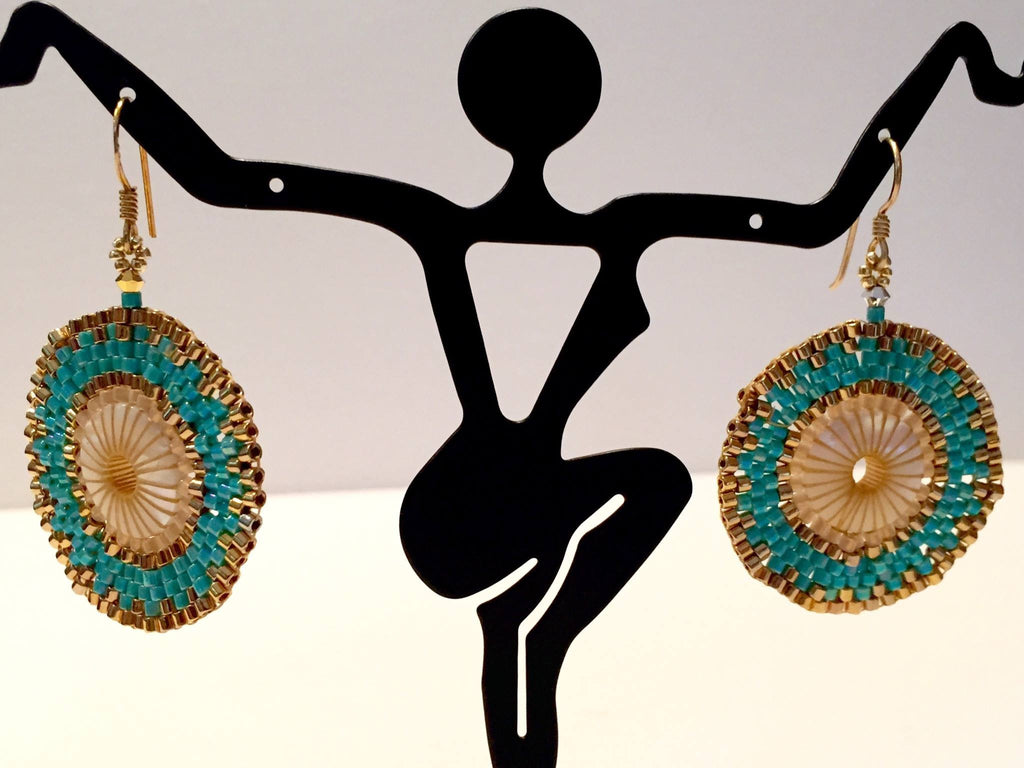 Boho Earrings- glamourous
These gilded edged beaded Boho Earrings have extra shine and glamour. Reminiscent of and inspired by "Elizabeth Taylor in a kaftan" kind of glam, these mother of pearl centered, intricately beaded dangles are chic and timeless. Mother of pearl surrounded with intricate beading in turquoise and gold, or opal ivory and gold, edged with a sharp gold trim. Just the right gleem. 
Lightweight with heavy presence! Very unique. Very cool. Great gifts, too.