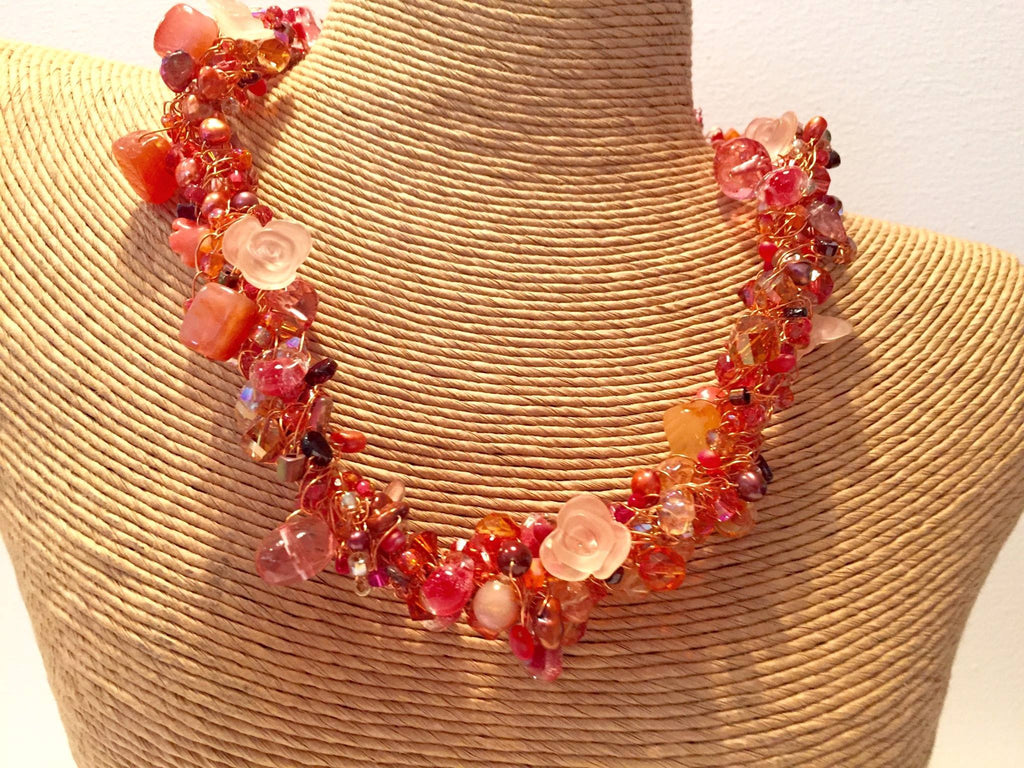 The Torsade necklace- roses
This Torsade is a copper wire crochet piece with all sorts of coral to rose colored treasures. Resin flowers, Swarovski crystals, semi-precious stones, pearls,  glass and metal adorn every stitch. Finished with a large decorative copper hammered toggle, worthy of being the focal point.
Twist and turn this piece to change the length, the shape, width, and/or the focus.
Enjoy this necklace. Everything is coming up roses!