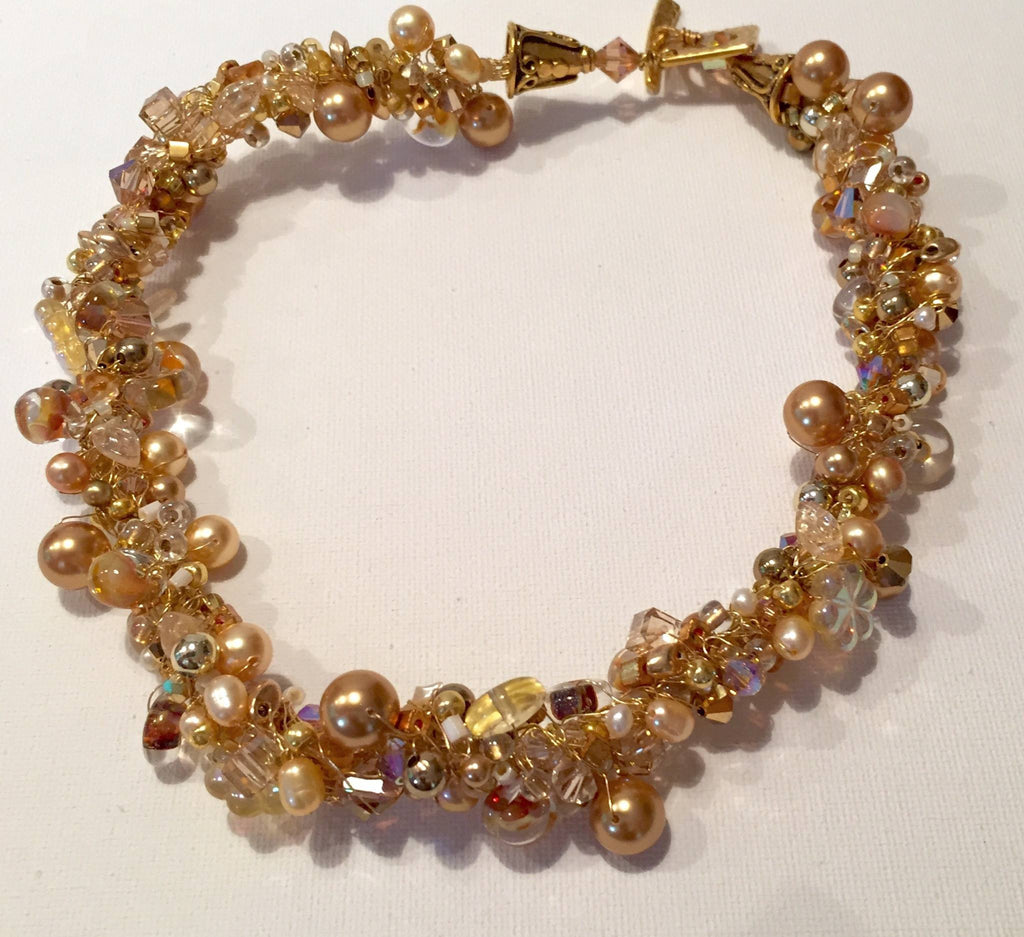 The Torsade necklace- Golds
All that glitters is gold in this golden tone Torsade necklace. The gold tone wire is crocheted with pearls, charms, semi-precious stones, crystals, glass and all kinds of treasure woven into every single wire stitch. 
An intricate necklace. Each Tornado is piece of individual art. Twist it to make it the length or focal point you want to show. Versatile and comfortable. Easy glam.