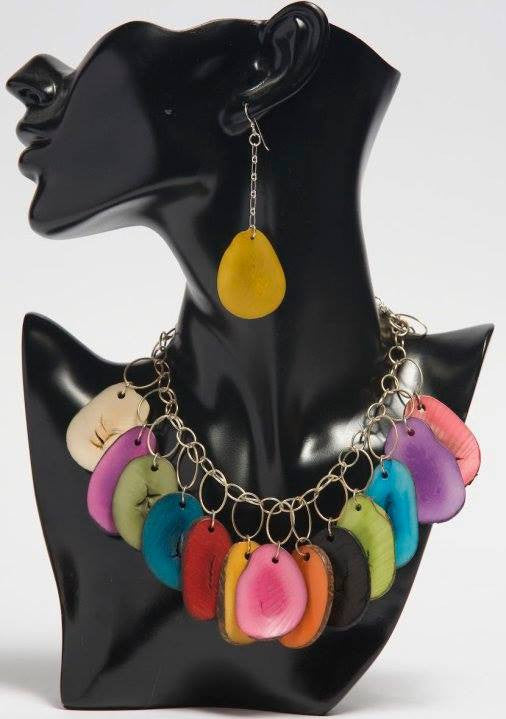 Tagua Nut Slice Earrings
Eco-chic! These nuts are the product of a tree indigenous to the rainforest, where this amazing nut sustains a large group of people, while giving us the most beautiful jewelry components.
Tagua nuts are cut, shared and/or sliced, dyed. With the most beautiful vivid colors, lighter than feathers, these earrings are the perfect unique and stunning accessory. 
Eco-Chic!