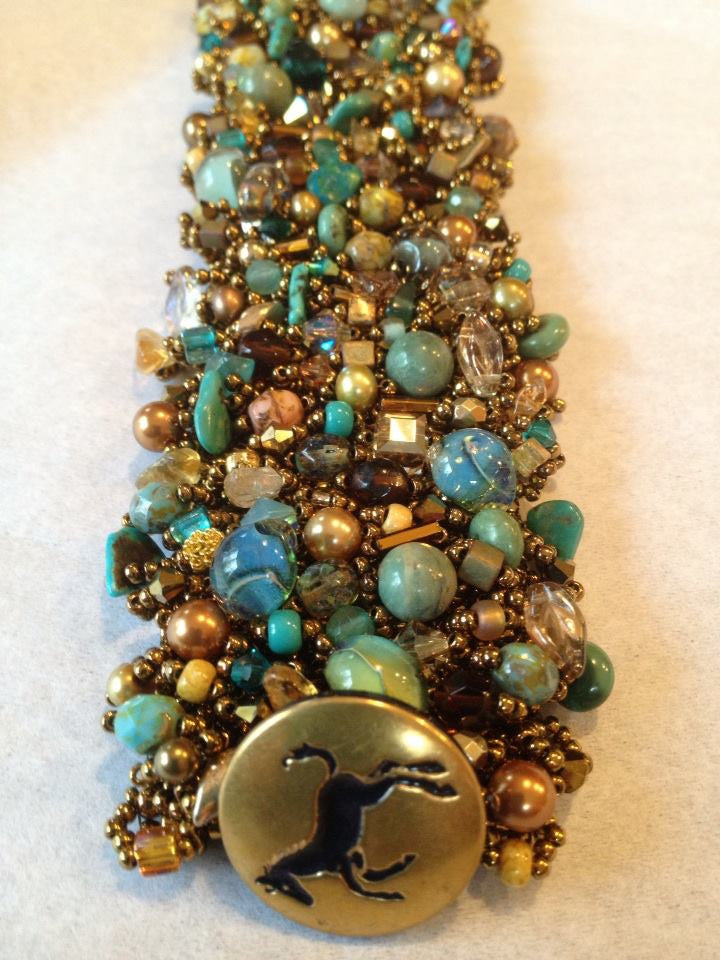 Charmed bracelet
This "Charmed" bracelet is a handcrafted wide cuff bracelet, smooth against the skin, and completely encrusted with  crystals, stones, charms, glass, pearls, and Swarovski crystals.. The closure is a vintage button.
Charmed feels as opulent as it looks. It's weighty, and every singe added confection moves. This cuff is a true statement piece. no two of the Charmed cuffs are alike. Each are one of a kind.
Available in turquoise and gold (shown), in golds, and  in bronzes.